My name is Phoenix McDougall I'm from Oneida Nation of the Thames. I'm 17 and have a passion for helping others and learning.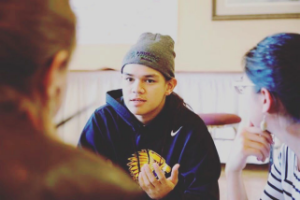 My name is Lyric. My name is also N Wud Bay Yawn Shkik Ka Kway, which means "she who sits among the medicines". I am from Chippewas of the Thames and I live in London with my mom and two brothers. I am a storyteller, listener, people-watcher and pattern-catcher. I believe that healing is something we all need to do together over time, rather than all at once by ourselves. I hope to see people of all backgrounds working through systemic issues and recognizing that working with each other is a lot easier than working against each other.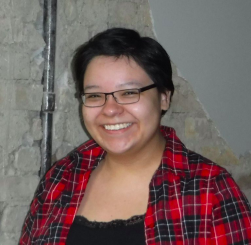 Caitlyn is a young Inuk woman from Nain, Nunatsiavut currently living in Gatineau Quebec where she works for Students on Ice as the Arctic Youth and Partnership Program Manager. She is passionate about Indigenous rights, and the current issues and opportunities faced our communities today, and feels fortunate to work with Inuit youth every day. In her spare time Caitlyn enjoys spending time outdoors biking, running or on the land with family learning about Inuit culture.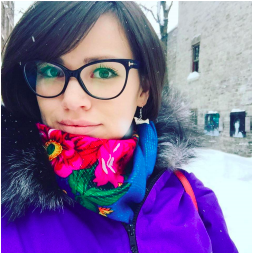 I live in Ottawa on land that is traditional unceded territory of the Algonquin people. I think of myself as a Canadian mutt, having lived in Ontario, Nova Scotia, Manitoba, Prince Edward Island, and Yukon with Irish-German-English immigrant roots. I love facilitating conversations, especially with youth, and have been doing so for volunteer and work since 2009. I feel at home when I'm cooking and preparing food, I eat books, and I hope to have a farm someday. I believe the act of telling stories and understanding where our stories come from has the power to build bridges between people.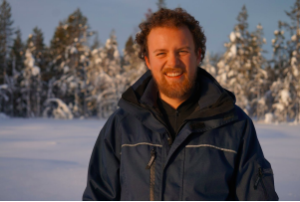 Catherine Tessa Sumner-Weenusk
My name is Catherine "Tessa" Sumner, I am a 28 year old First Nation woman from Bunibonibee Cree Nation (Treaty 5 territory) in Manitoba. My mother is Ojibway from Fairford MB (treaty 2) and my father is Cree from Bunibonibee Cree Nation, I have French and Scottish ancestors. I am the oldest sister to 5 younger brothers and 2 younger sisters. This fact has helped shape me into the responsible caring leader I am today. Currently, I am a Councillor for my community. Previously I worked in finance and administration out of my community but had a desire to return home and help make positive changes. I have devoted my time to the youth in creating and bringing in programs to engage youth in healthy activity. Some programs that have been delivered are: Aboriginal Dance, Music, Motivational Training and others that are in the works. I am also part of This is Our Canada, a youth movement with the John Humphrey Centre for Peace and Human Rights in Alberta. My hearts work is for the betterment of my community. In order for my people to heal and move forward (reconciliation) we need to acknowledge the history and how that history has a direct impact/connection to many of the issues we have today. I look forward to engaging in conversations with the 4Rs Learning Community and the rest of Canada in sharing and hearing the diverse experiences we have to offer.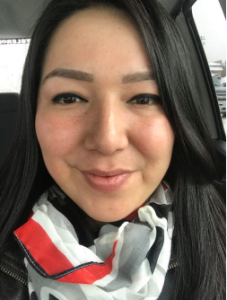 hello im sheldon warren grieves i am 28 years of age im from oxford house manitoba treaty #5 and im a youth coordinator in my reservation. I can read and write swampy cree and im on a spiritual journey of my own. Keeping busy is my hobby. I love to travel and meet new people and do new things. Im so outgoing and positive and i love to enjoy life itself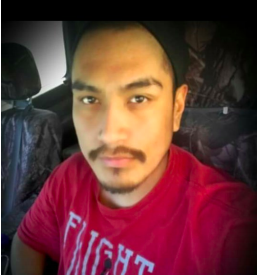 25 year old Anishinaabe Kwe with mixed ancestry. She is a proud member of the bear clan and has been working with Indigenous children and youth for over ten years facilitating youth empowerment, identity building, education, and cross-cultural communication in many forms. Through personal and professional experience, Lacey has witnessed how the struggles of youth with an underdeveloped sense of identity can lead to crisis situations and this is what fuels her passion. Currently, she is using her passion within her work to empower youth so that they can mobilize positive change within their communities.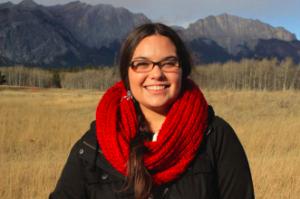 Celia is a second-generation settler whose ancestors primarily hail from Yorkshire and Holland.  She has lived her entire life on the stunning Snuneymuxw territory of Vancouver Island, and makes an effort to spend time getting to know the trees, plants and animals as a guest in their community.  Many of her ancestors are fishers, and she too has a passion for fishing on the stormy seas, and has recently joined a community of hunters as well.  As a settler who has always occupied unceded territory, Celia is on a lifelong journey of seeking mentorship and learning opportunities to address her privilege and to take responsibility for the colonization she has benefited from and helped to perpetuate.  Also importantly, Celia loves wearing cozy socks, swimming in the ocean, identifying wild plants and having a good heart-to-heart with lovely people.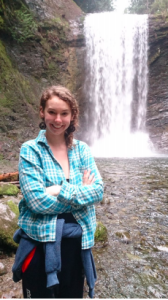 Shé:kon Sewakwekon Erin Elizabeth Hayward yónkyats. Aterón:to nitewaké:non, Ohsweken nitewakahtóntyeu tahnon Peterborough tkenákere. Kenien'kehá:ka nì:'i tahnon kaniáhten niwaki'tarò:ten. Erin Hayward is turtle clan, born and raised in Scarborough Ontario, traditionally from Six Nations of the Grand River Territory. She is of Mohawk, German, British and Irish mixed ancestry. She is a ceremonial helper, hand drummer, and traditional medicines gardener. In addition to many roles that Erin currently holds, she is the youth director of the Nogojiwanong Friendship Centre (NFC), the Chair of the NFC youth council, the South-East regional youth representative for the Ontario Federation of Indigenous Friendship Centres, and a member of the Peterborough youth constituency council.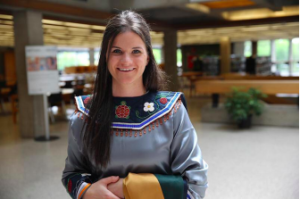 Carly is passionate about exploring how environmental racism impacts food security and reproductive health through her Indigenous Public Health studies at the University of Victoria. She also works as a sexual health educator, birth doula, and chair of Meal Exchange's Decolonizing the Food System book club. Originally from Cree territory in rural Manitoba, she completed her undergraduate degree as a Loran Scholar at UBC studying First Nations Studies and Gender, Race, Sexuality & Social Justice Studies.  She loves to get nerdy about crafting, science fiction, and urban agriculture. She is grateful and enthusiastic for the opportunity to learn with and from you this year!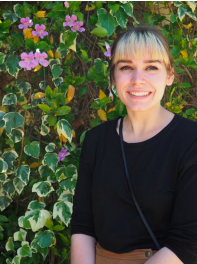 Sharnelle Jenkins-Thompson
Sharnelle Jenkins-Thompson is a mixed-race (Welsh-Jewish immigrant mother and Metis-Cree-Irish father) woman who is passionate about addressing the impact of poverty, colonialism and injustice. Believing in the power of relationships, she strives to work on the neighbour-to-neighbour level, as well as on a larger policy scale. Sharnelle grew up in Nanaimo but moved to Vancouver for a degree in Social Work. Today, as a guest on Coast Salish territory, she works at Cedar Cottage Neighbourhood House and volunteers with anti-poverty, youth education and food justice groups. In her down time she can be found hanging out with her tortoise and cat.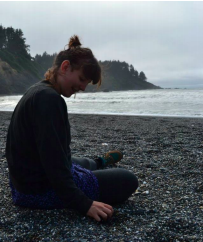 Mehak is a first generation immigrant from India. She grew up in Vancouver and now works at a neighbourhood house with people experiencing poverty and other systemic challenges. She has a degree in Social Work. Mehak is passionate about working in and with community. Mehak volunteers with BC Poverty Reduction Coalition. Her interests include social justice movements led by women of colour. She believes in the power of unity and respecting differences. As a young Canadian, she is interested in learning about the reconciliation process. In her spare time, Mehak loves eating food, playing board games, and being with friends. She speaks Hindi, Punjabi and English.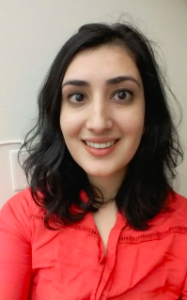 Cheyenne is an Anishinaabe designer, born and raised in Winnipeg and a proud member of Peguis First Nation. She received her bachelor's degree in Environmental Design from the Faculty of Architecture at the University of Manitoba. After graduating in 2013, Cheyenne began working on several architectural projects in Indigenous communities across Manitoba with her father. In 2016 she attended the inaugural Indigenous Design Conference in New Zealand, where she presented their work. Cheyenne is passionate about developing new and innovative approaches to architecture that are driven by community engagement and traditional values. She currently works as a freelance designer on Indigenous projects in Winnipeg and Vancouver. In between projects she enjoys traveling as much as possible while fostering connections with other Indigenous artists.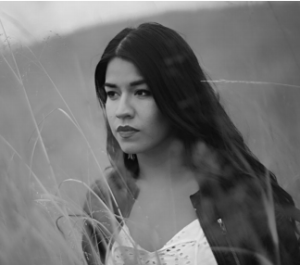 My Jijuu (grandmother) calls me by my Gwich'in name, "Gwik'itchihkheh", but most others just call me Shayla. I was born and raised by the Peel River in Gwich'in country – Fort McPherson, Northwest Territories. I'm currently attending the University of Alberta where I am studying Native Studies & Education.
As a young, Indigenous woman, I have to come to understand the value of heritage and education and how the two are intertwined into my life, just like a braid. There are three strands. One strand is my culture – hunting, fishing, sewing, the land, the language, and my Jijuu. The next strand is education – learning and experiencing new things everyday, my desire to obtain a degree in order to give back to my community through education. The last strand is me– my heart, soul, strength, beliefs, dreams, goals and my love. Each strand is just as important and inspirited as the next.
My name is Jermaine Henry. I am a young black Social ARTreprenuer living in the Greater Toronto Area. I give off good vibes, have a big smile and light up the world. As a MC/Facilitator I've had the privilege to host and perform on themes surrounding youth, mental health and equity. I work with young BIPOC change-makers co-creating brave spaces across Turtle Island through organization such as AVNU, The Heard (formerly Spoke N' Heard), The New Mentality and YSI Collaborative.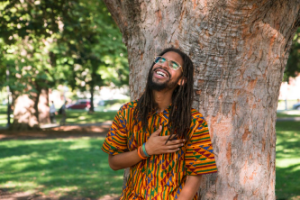 My name is Jordan and I am from Big River First Nation. I live in Saskatoon and I am a student at the University of Saskatchewan completing my degree in Toxicology. I am involved with Intervarsity Christian Fellowship and Toastmasters. My hobbies are playing squash, rock climbing, and art. I have applied and been interviewed for medicine this year. I hope to help bridge healthcare between Aboriginal and other Canadian people. I participate in my First Nation's community by returning to celebrate Christmas and Treaty Day. I also return for the career fair to present post-secondary school options and inspire our high school students.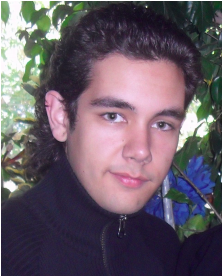 Jordon Veira is a multi-disciplinary artist of Jamaican and Canadian heritage born in Toronto Ontario. He is the founder and director of an arts-based social enterprise called Spoke N' Heard, which creates educational programming, art festivals and concerts and media which use various forms of art to address systemic injustice. JV believes in the power of the spoken, written and expressed word to educate, inspire and empower all people.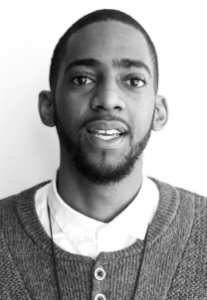 Tansi! My name is Kate Elliott and I am Métis. My family comes from Selkirk Manitoba but I grew up on Coast & Straight Salish land on Vancouver Island. I am passionate about Métis health and I have been involved in youth programming on the local and provincial level. I am currently attending the University of Saskatchewan to pursue a degree in Medicine.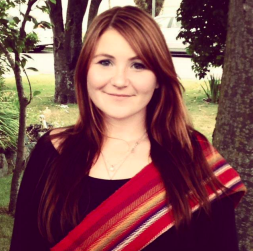 Annie Kingston Miller currently lives in Ottawa, ON. She holds a Bachelors of Social Work from Carleton University and has been working as a community based social worker in the urban Indigenous community in Ottawa for the past 5 years. She currently works as a play therapist at an Indigenous women's organization and is working on completing a masters degree in Interdisciplinary Health. She is passionate about maternal and children's health and understandings improving the health status of Indigenous people to be an integral component of reconciliation.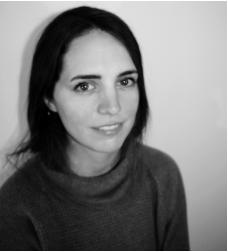 Ruston Fellows is Anishinaabe-ish (British Canadian) and Haudensaunee, whose familial ties are rooted in London, Ontario, Walpole Island and Oneida of the Thames and stem to Ottawa where his Indigenuity is being refined on unceded Algonquin Territory. He is studying Integrated Sciences & Arts with a Minor in Indigenous Studies at Carleton University and works as a Youth Outreach Worker with Indigenous youth who are homeless or at risk of experiencing homelessness.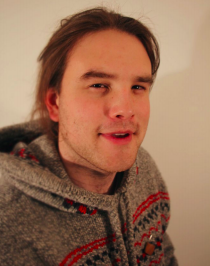 Evelisa is a Sicilian painter with a professional background in government policy, American Indian legal research, and community relationships, and is honoured to be supporting the amazing efforts of the 4Rs Youth Movement. Growing up on First Nations' homelands, Evelisa's relationship to reconciliation is both personal and professional. Working in the nation-to-nation spirit with a particular value for education and the arts, Evelisa is interested in building coalitions between First Nations peoples and Canadians that are restorative, respectful, and creative. For example, she has been a part of initiatives such as the 10-year long Pen Pals Project at Six Nations, and developed and led the Grand River Arts Project. Both these initiatives were Two-Row Wampum-based projects that cultivated peace and friendship amongst Haudenosaunee and Canadian communities in response to a land-reclamation. Evelisa has gained experience on government relations, the duty-to-consult, and land-related matters in her work in Negotiations with the Ministry of Indigenous Relations and Reconciliation (MIRR), and was previously a Policy Advisor in the Social Policy Division. She has also worked for the Oneida Nation in Wisconsin, volunteered with Great Lakes Intertribal Council, Native Child and Family Services, and graduated from Harvard University's Native American Program.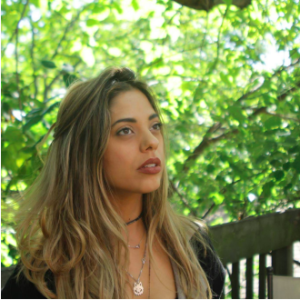 Photo Gallery | 2017-18 NLC