Nogojiwanong Cross-Cultural Dialogue Reflection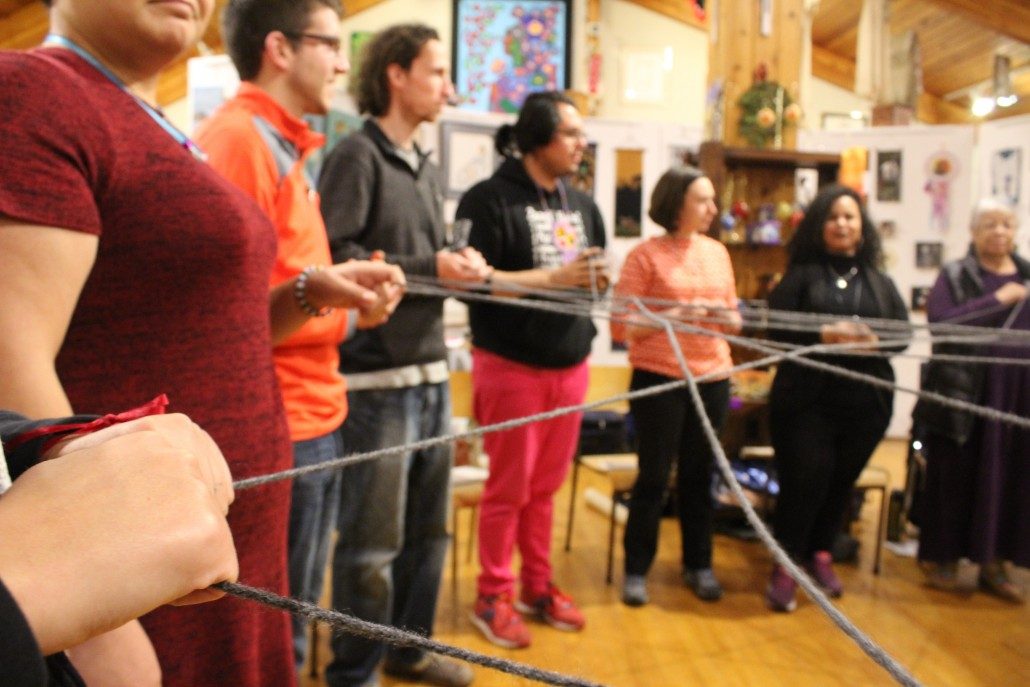 It is not often that in a matter of days, one is able to change their perspective on matters such as culture, youth, and identity. It is even less often that one is able to connect not only professionally but spiritually and emotionally to those present in a space, and to have that space be one which fosters such connection and solidarity. This combination was what made our cross-cultural dialogue training with the 4Rs Youth Movement in November 2016 so memorable.
I believe what struck me most about this conference was the innate ability of the participants to connect. The beauty of cross-cultural dialogue was shown through practice by the attendees of the training; boundaries of age, race, and religion were overcome by our humanity. We were able to converse on matters as personal as cultural identity, fostering spaces for youth engagement, and the importance of community, to name a few. Not only this, but with moments such as the Jewish blessing in which we all connected with each other on Friday, to the moment of silence for Trans Remembrance Day and the ensuing hugs and tears, we created a sense of belonging and mutual support throughout the course of a weekend. As the youngest participant, the space was made welcome to me and I was able to learn so much because of that.
The structure of the training was also very effective. We began by getting to know each other and sharing our stories on Friday evening. Saturday consisted of gaining knowledge and reflection through activities such as the Blanket Exercise and a panel on youth cross-cultural interaction featuring inspirational local young people and projects. Sunday was all about community action, and we had the opportunity to have open space discussions regarding the topics we felt most connected with us and interact with like-minded local organizations through their representatives. This structure allowed us to reflect on our personal journeys, then gain skills and knowledge pertinent to cross-cultural interactions, and then apply those skills and that knowledge through discussion and community interaction. I believe this also allowed for participants to take things in at a pace that was comfortable to them and in a manner which allowed for heightened understanding.
The location in Oshkigmong / Curve Lake First Nation allowed for a unique kind of enrichment and appreciation. By being in a space surrounded by Indigenous art and culture at Whetung Ojibwa Centre, I was able to truly appreciate the land on which we reside and reflect on my relationship to it. Curve Lake welcomed us and embraced us, allowed us to explore and ask questions and to truly learn from the space, and for this I am grateful.
Sneha Wadhwani (16) is a facilitator for the Nogojiwanong Youth Solidarity Initiative and participated in the 4Rs Cross Cultural Dialogue Training in November 2016. She is a writer, activist and first generation Canadian with a determination to make the world a better place.