As an initiative under the Canada Service Corps, 4Rs is setting out to create opportunities for youth-led reconciliation initiatives that support dialogue and action that pushes us beyond buzzwords, towards a process of generational change.
For each yearly cohort, we are calling together teams of 2-5 young people between the ages of 18-30, to join our National Learning Community (NLC) of facilitators. Together, we will build our capacity to take action on reconciliation in ways that are relevant to us as young people, reimagining the process of reconciliation through the lens of authentic relationship building, critical dialogue and collaborative leadership. Our hope is to weave together networks of awesome young people, with organizations and movements contributing to a healthier ecosystem for those of us moving forward the 94 Calls to Action of the Truth and Reconciliation Commission.
This work builds on what we have learned in developing the 4Rs Framework for Cross-Cultural Dialogue, as well as supporting youth-led reconciliation in 2017-18, where twenty-five Indigenous and non-Indigenous youth came together to form the first cohort of our National Learning Community.
Throughout the NLC, we hope to witness a stronger, smarter, coordinated and more spirit-led community of learning. As part of the NLC, we will:
Reimagine the process of reconciliation through the lens of equity and justice, relationship to land, authentic relationship building and collaborative leadership;

Better understand the lived realities of a diversity of Indigenous young people and the entangled stories of reconciliation;

Equip ourselves and others to facilitate meaningful dialogue – making connections between values, theory and practice;

Invest in our spirit, body, mind and emotions in ongoing capacity development for practicing community work;

Let go of harmful practices in our organizing so we can make room for new skills and knowledge;

Build a community of practice engaged in self-awareness, healing and meaningful reconciliation
Our Approach to the Process of Reconciliation
The 4Rs Youth Movement has grown together over the past 5 years as an Indigenous youth-led, settler supported collaborative, seeking to change the country now known as Canada by changing relationships between Indigenous and non-Indigenous young people. Building on a foundation of Respect, Reciprocity, Reconciliation & Relevance (the 4Rs), our goal is to bring young people together to learn and talk about some of the most critical and challenging issues of our time. Our hope is to grow our collective capacity and strategically weave together networks of awesome people, organizations and movements contributing to a healthier ecosystem for young people engaging in decolonization & reconciliation work.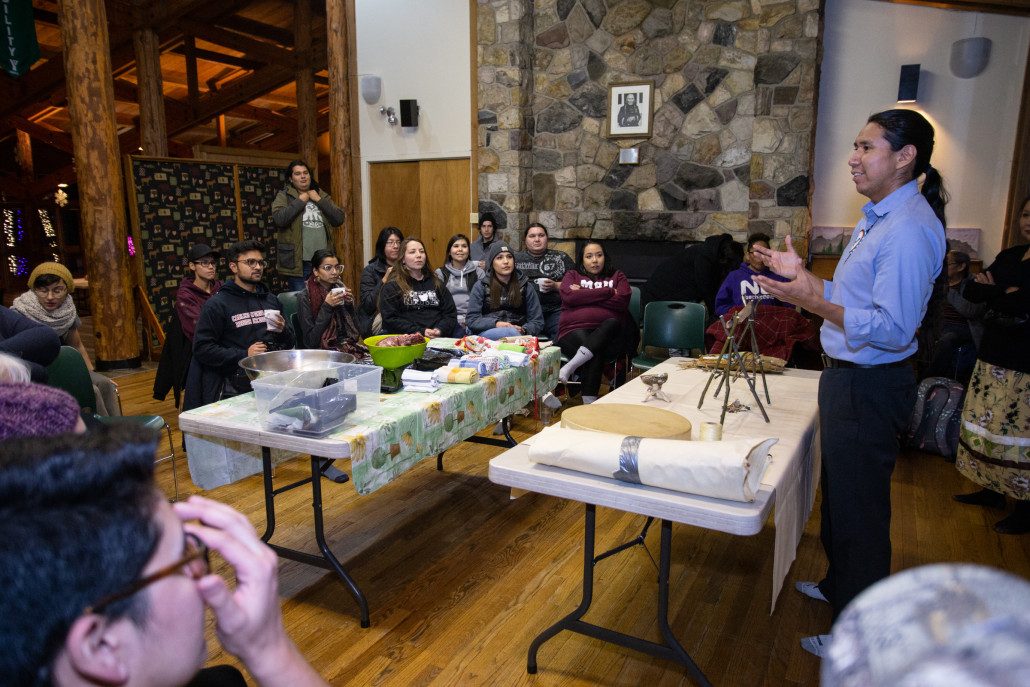 While cross-cultural dialogue is a foundational pillar of our work at 4Rs, we have been hearing from Indigenous youth over the past two years that the conversation and resources attached to reconciliation are moving away from addressing the systemic issues surrounding colonization and meeting the needs of Indigenous peoples and communities. Youth feel that there is a co-opting of reconciliation happening, where the voices and actions of those with power and privilege are continually centred, while Indigenous healing, land reclamation, justice and equity are pushed to the side. This has called into question whether or not the current approach to reconciliation is having a meaningful impact at the individual, community, political and systems levels. Reconciliation is still so new to Canadians, and engaging in meaningful cross-cultural dialogue, while often beautiful and transformational, is also painful, difficult and messy. So it is not only what we do but also how we do it, that will create the most change.
With the voices of community in mind, it feels important to push back against "reconciliation" as a buzzword, knowing the purpose and intent of our actions will live on beyond a political or program mandate. This means at times, challenging the ways of working, and the systems of power that reinforce an unacceptable status quo for Indigenous people. We want to refocus our efforts so they are aligned with how Indigenous youth define this work, using what we've been learning about systems change and holding meaningful cross-cultural dialogue, while also acknowledging and honouring the definition of reconciliation the Survivors of residential schools outlined in the TRC process.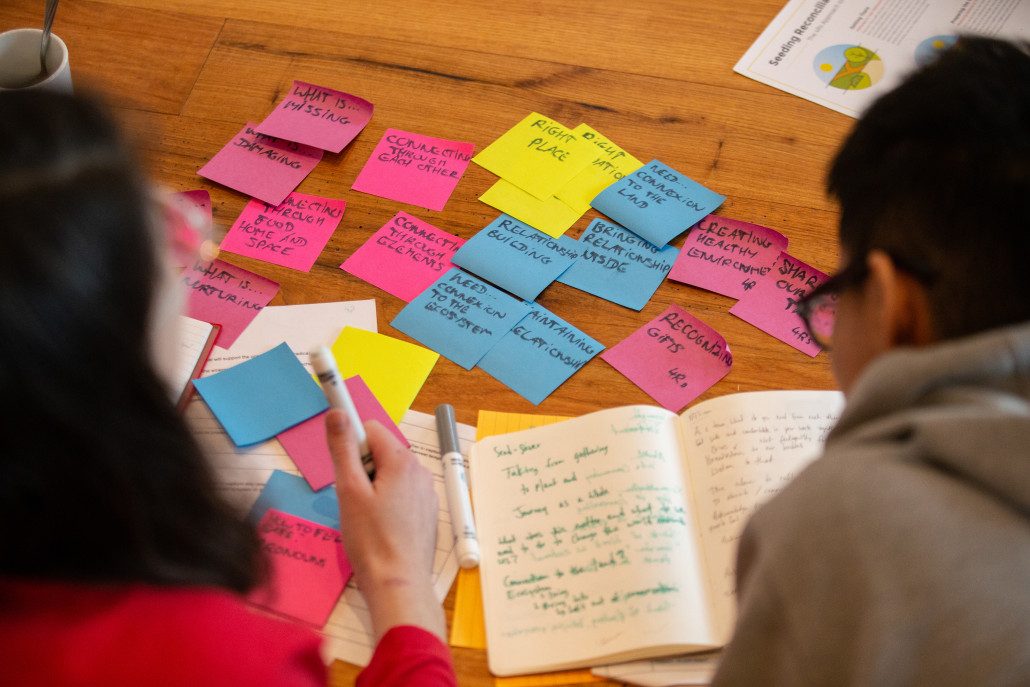 Funding for the NLC made possible with support from: